"
History doesn't repeat itself
,
but
it often
rhymes
."
The U.S. stock market continues to defy all logic as the S&P 500 is now up 1.12% on the year. If you slept through the first seven months of 2020 (congratulations?) you would've missed stocks surging 5.14% by February 20 to reach an all-time high, then plummeting to -30.83% on the year by March 23, before steadily climbing back to positive territory by the end of July. Ho-hum.
This resurgence has been predominantly fuelled by tech stocks, as companies like Tesla (up 223%), Amazon (up 69%), and Apple (up 43%), among other big names, seem to be propping up the stock market.
Our own Canadian tech darling is Shopify, whose stock run-up of 161% this year has made it the most valuable company in Canada.
It's fair for investors to ask if we're in another tech bubble. I mean, the last time we've seen such disparity between tech stocks and non-tech stocks was in the tech bubble of the late 90s. Take a look at this chart comparing PowerShares QQQ (tracking the Nasdaq 100 index) and SPDR SPY (tracking the S&P 500):
You can see the tech bubble peaking in March 2000 and then crashing hard. The Nasdaq continued to trail the S&P 500 for the next 10 years before taking off again in 2012. The results over the next eight years have been staggering:
| | | | | |
| --- | --- | --- | --- | --- |
| ETF | YTD | 1-year | 5-year | Since 1999 |
| PowerShares QQQ | 24.1% | 41.9% | 140.5% | 397.6% |
| SPRD S&P 500 (SPY) | 1.3% | 11.6% | 55.9% | 144.1% |
Indeed, the tech-driven Nasdaq has crushed the S&P 500 – not just for the past decade but even dating back to 1999.
Tech stock proponents argue that this time is different because the companies driving the market today are actually (mostly) profitable compared to the Pets.com stocks that defined the 90s tech bubble.
To that I'd ask whether a company like Tesla, which is worth $266 billion on annual car sales of less than 300,000, is really worth $100 billion more than Toyota, the next largest car manufacturer with 11 million automobiles sold in 2019?
Fear of missing out is a real emotion when it comes to investing. I mean, who doesn't look at the individual stock gains of Tesla or Shopify and want in on the action? I've even had readers ask if they should bother investing in anything but the Nasdaq since it seems to be the runaway winner for the past two decades.
It's easy to look back and identify winning investments. It's much more difficult to predict future winners. There's no reason to expect that the Nasdaq will continue its massive outperformance. In fact, history suggests it's much more likely to revert back to the mean at some point – which would make an investment in the Nasdaq now seem foolish.
That's why diversification works. It doesn't make for great dinner party conversation (remember dinner parties?), but a boring, low-cost, globally diversified portfolio will ensure you capture a small slice of all the winning investments while spreading your risk around so that no single stock, sector, or even country can destroy your investment returns.
I don't know whether we're in another tech bubble or if this is truly a new normal. All I know is that companies fall in and out of favour all the time. The vast majority of investors can't identify the winners in advance, which is why we're better off just owning a small slice of every company and rebalancing often.
This Week's Recap:
Lots of buzz generated from this article on if renting is a waste of money. Bottom line: renting offers tremendous flexibility for those who might want to relocate, travel extensively, or who simply don't want to deal with the hassles and headaches of homeownership.
Over on Young & Thrifty I explained how to transfer USD into your Questrade account.
I also took a fun look at whether you should invest in airline stocks and ETFs. Spoiler: Don't.
Jonathan Chevreau included my thoughts on the 4% rule in his latest piece for MoneySense.
Promo of the Week:
Big banks, credit unions, and online banks continue their assault on high interest savings account rates. Most recently, Motive Financial dropped its interest rate to 1.75%.
As I've said many times, EQ Bank's Savings Plus Account consistently offers an everyday high interest rate at or near the top of the market (currently 2%) with no hassles. Open an account here and fund it with $100 within 30 days and you'll get a $20 cash bonus for free. This is a no-brainer when it comes to parking your emergency savings.
Speaking of no-brainers, this week I applied for the TD Aeroplan Visa Infinite Card. The current card promotion gets you 15,000 Aeroplan miles upon first purchase (nice!) and waives the annual fee in the first year. Time to build up my Aeroplan miles account again.
Weekend Reading:
Anyone else received an 'amazing business opportunity' from a friend or acquaintance recently? MLMs are back in a big way, with many people looking for ways to increase their income during the pandemic and shelter in place orders.
Now MLMs have a new target audience: The #GirlBoss
They promote the message that women are failing because they aren't working hard enough, rather than acknowledge the simple fact that "99% of sellers end up losing money when they invest in multi-level marketing."
A few weeks ago I mentioned my rewards credit card (Capital One Aspire Travel World Elite Mastercard) was finally getting downgraded from 2% to 1.5% and removing the 10,000 annual bonus miles. The Globe and Mail's Rob Carrick has the same card and asked his readers for recommendations – and some surprise cards emerged.
Tawcan blogger Bob Lai also has the Capital One card and decided to replace it with the HSBC World Elite Mastercard.
A great message here from Hannah (At The End Of The Day), who says, "as COVID-19 forces us to reconsider everything about daily life, something we need to talk about more is our cycle of mindless consumption."
This post from Nick Maggiulli ties in nicely with my opening remarks on diversification: Why you don't need alpha.
Ben Carlson from A Wealth of Common Sense says patience is a virtue no one haas time for anymore.
PWL Capital's Ben Felix is back with another Common Sense Investing video. This one aims to explain the Fed's "Money Printer" (QE, the Stock Market, and Inflation):
Mortgage expert Rob McLister says variable rates are a gamble that you don't need to take right now. This makes sense when you consider there's no upside for rates to fall further, while at the same time large variable rate discounts have dried up.
Here's an interesting look at how the pandemic could cost you some of your CPP retirement benefits.
Deferring CPP to age 70 is starting to gain more traction. Here's a way for Canadians with RRSP savings to get the most out of their CPP benefits.
The head of CMHC says Covid-19 is widening the wealth gap between homeowners and renters:
"The problem is that we're in a game of musical chairs and when the music stops playing, it'll be young first-time homebuyers who are holding the bag."
My Own Advisor Mark Seed explains why you should leave DSC (deferred sales charge) mutual funds for good.
Finally, Millionaire Teacher Andrew Hallam looks at why so many wealthy people drive understated cars.
Have a great weekend, everyone!
Young people face a lot of pressure from their parents and peers to own a home. Canadians in general have a high rate of home ownership at around 68%, and in many cases homeowners have seen tremendous growth in real estate prices for the past few decades. For these reasons many people believe home ownership is the ticket to wealth and renting is a waste of money.
But is renting throwing away money? Or, just 'paying someone else's mortgage'? We need to show a fair comparison of the rent vs. buy scenario to know for sure.
Is Renting Throwing Away Money?
Most people tackle the rent vs. buy problem incorrectly by framing it as the cost of monthly rent versus the cost of a monthly mortgage payment. The argument goes something like, "if your monthly rent costs as much as a mortgage payment on the same or similar property, then it's a no-brainer to buy the home and build equity rather than flushing your rent money down the drain."
Others argue that a better comparison looks at the true cost of home ownership, which not only includes the mortgage payment but also things like property taxes, insurance, and maintenance.
However, neither argument paints a truly fair comparison of rent vs. buy. What you need to look at, is the total unrecoverable costs in each scenario.
For example, a monthly rent payment is a total unrecoverable cost – an expense that does nothing to improve the renter's net worth. A mortgage payment, on the other hand, only has partial unrecoverable costs – the interest paid on the mortgage. The other portion reduces your mortgage amount and therefore increases your net worth.
A winning point for home ownership, right? Not so fast.
We need to add up all of those additional costs that a home owner bears (property taxes, insurance, maintenance), plus any upfront money spent on a down payment, land transfer tax, title insurance, home inspection, etc. to close on the home.
There's also an opportunity cost on the down payment and other closing costs. That money could have been invested instead of put towards buying a home.
Rent vs. Buy: Let's Do The Math
Let's look at an example of a renter in Toronto who's paying $2,000 a month to rent a 600 square foot condo. The same condo is listed for $449,000.
To purchase the condo our renter would need to put down 5 percent, or $23,450, plus add another $17,062 to the mortgage due to CMHC insurance (required on all mortgages with down payments of less than 20%), for a total mortgage amount of $443,612.
Our upfront costs are not done, however, as we need to add in land transfer taxes of $10,910, lawyers fees of $1,000, title insurance of $449, plus a home inspection for $500.
Total upfront costs = $36,309. The opportunity cost of this amount in 25 years at 6% a year = $155,834.
Now let's look at the unrecoverable monthly costs. The mortgage is amortized over 25 years and has an interest rate of 3.50%. The monthly mortgage payment is $2,215. Of that payment, $1,200 goes towards interest and $1,015 goes towards paying down the mortgage principal.
Then we have property taxes coming in at $375 per month, and we'll also add the difference between home insurance and tenant insurance, which is $40 per month. We also need to add expected maintenance costs, which we'll estimate at 1% of the property value per year, or $375 per month.
Total unrecoverable monthly costs (interest, plus property tax, plus insurance, plus maintenance) = $1,990
The unrecoverable costs for the renter and homeowner are nearly identical. The total monthly payment for the homeowner, including property taxes, insurance, and maintenance, is $3,005. Just $1,015 of that is building equity in the home. So, back to the rent vs. buy argument.
Rent and Invest the Difference
We have to assume our renter has an extra $1,015 available in their cash flow each month to invest. What are the expected returns for a 60/40 balanced investment portfolio over 25 years – maybe 6%?
$1,015 per month invested for 25 years at 6% per year = $686,627. Add the opportunity cost of the down payment and other upfront expenses and you'd have a portfolio worth more than $842,000.
Historically, many people would be surprised to learn that the return on real estate has been closer to inflation. Certainly with the run-up in home prices over the last two decades one should not expect significant gains from this asset class moving forward.
So the expected future value of the $449,000 condo in 25 years at 2% growth per year is $736,600.
Final thoughts
Is renting really a waste of money? Hardly. This is just one example showing how to frame the rent vs. buy comparison, but you can make a strong case for renting and investing the difference of the true cost of home ownership. Plus, we didn't even get into the opportunity cost of the homeowner forgoing RRSP and TFSA contributions due to the higher cost of home ownership.
Related: Read Ben Felix's take on renting in retirement
Who comes out ahead in this case? Clearly it's our renter, who invested steadily for 25 years and ends up with a portfolio of $842,000. That's compared to our homeowner who has a mortgage-free home in 25 years worth $736,600.
The next time you hear an argument that renting is throwing away money, stop and consider things like unrecoverable costs and the true cost of home ownership before drawing your own conclusion.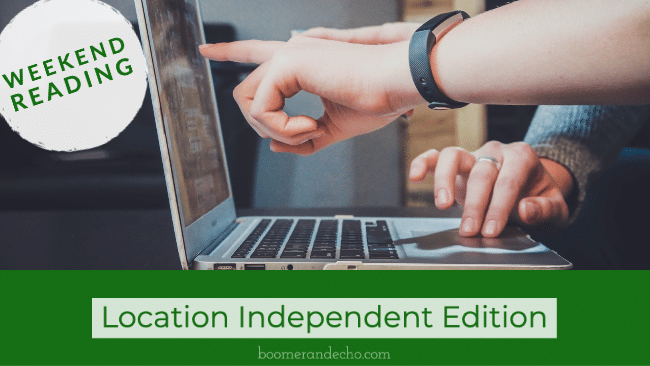 One of the best things about running my online business is that I can write and offer financial planning from anywhere in the world. No longer tethered to a day job, I planned to test the 'location independent' waters this year with some extended travel to see how I could balance work and play.
A global pandemic threw a wrench into those plans, but the idea of a location independent lifestyle still intrigues me. I've been inspired by the likes of David Bach, who took his family on a 'radical sabbatical' to live in Italy for a year, and friend of the blog Kyle Prevost, who's moving to Doha, Qatar with his wife to teach at an international school.
Like Kyle, perhaps my wife and I have been watching too many episodes of House Hunters International. We fell in love with Scotland when we visited last summer, but sadly had to cancel our return visit this year. Still, we've dreamed about an extended stay there and eventually even moving to Scotland.
We don't know exactly what this looks like. Our children are still young (11 and 8) and so we'd be uprooting them from their friends and their school. Maybe we continue to travel (when we can travel again) and explore the world until they're post-secondary age before committing to a move. Or, maybe we try the semester or year-long sabbatical somewhere while they're still in school. Maybe they attend post-secondary abroad and we simply tag along to live somewhere nearby. Who knows.
Wherever we end up, I know I'll be able to continue working remotely doing what I love – educating Canadians about personal finance and investing, while also helping clients achieve their financial goals.
Having our own finances in order certainly helps. We've maxed out our RRSPs and my TFSA, with plans to accelerate my wife's TFSA contributions next year. We're fully funding our kids' RESP every year. We don't have a car payment or any other debt besides our mortgage – which has an absurdly low interest rate of 1.45%.
More importantly, we've not only survived the first seven months of entrepreneurship, the business has grown by 65% – led by an increase in fee-only financial planning clients. That tells me I made the right decision to leave my day job and that this online and potentially location independent business can thrive in the years to come.
Have you ever taken a sabbatical or thought about living a location independent lifestyle? Let me know in the comments.
This Week's Recap:
On Thursday I explained how you can retire up to 30% wealthier simply by switching out of your expensive actively managed mutual funds and into index funds.
Over on Greedy Rates I wrote a beginner's guide to investing in ETFs.
And, on Young and Thrifty, I looked at everyone's favourite topic these days – day trading stocks.
From the archives: Stop asking $3 questions and start asking $30,000 questions.
Promo of the Week:
One downside to credit card hacking is the impact of new inquiries on your credit score. Every new inquiry tends to lower your score (temporarily) by 10 points or so. Back when I was aggressively applying for credit cards to stockpile travel rewards points, my credit score took a major nose dive.
I haven't applied for a new card since February and I've noticed my credit score has improved quite a bit – up to 752 (that's high for me).
I use Borrowell to monitor my credit score and check my credit report every month. It doesn't affect your credit score, and Borrowell uses bank-level encryption to ensure your information stays safe. Get your free credit score here.
Weekend Reading:
Credit Card Genius reports that Canadian household debt-to-income is now at 177%. But should you care?
Global's Erica Alini looks at how Covid-19 is luring Canadians into the stock market.
The Irrelevant Investor Michael Batnick also looks at why everyone's trading, even his plumber:
"You can only see your friends doubling and tripling their money for too long before you get sucked in, and that's just what happened to my plumber."
On the other hand, Warren Buffett is 'willing to look like an idiot in the short term,' according to 'Wall Street's biggest influencer'.
Why experts say some older personal finance rules may no longer apply.
Rob Carrick looks at 2020 vs. 2012 vs. 1984 and concludes that young adults have it harder than ever today.
How to make good money decisions in the new normal? Half Banked blogger Des Odjick sold her car.
I opened this article with some musings about quitting my job to live a location independent lifestyle. But I've always stopped short of telling people to ditch their 9-5 and follow their entrepreneurial dreams. It's not for everyone. Blogger Nick Maggiulli agrees, saying there's nothing wrong with a traditional career.
Jason Heath says the pandemic has put the financial plans of Canadians to the test and also reminded us why we make such plans to begin with.
Ben Felix and Cameron Passmore interview Dr. William Bernstein in their latest episode of the Rational Reminder:
Kind Wealth founder David O'Leary wants socially responsible investors to focus on their mission and values and stop arguing that responsible investments beat the market.
The Eat Sleep Breath FI blog shares the FIRE alternative you may not have considered: semi-retirement. I can get behind that.
Morningstar's Christine Benz looks at whether retirees should adopt a flexible withdrawal strategy:
"I think most retirement research, most planners that I speak with would suggest that doing a fixed percentage probably isn't going to work for many retirees. It just results in too many fluctuations in standard of living."
Less than 1% of Canadians choose to delay CPP. Here's why the rest are missing out. I've also written about the benefits of deferring CPP to age 70.
I enjoyed this post from Jonathan Clements who says he's a year or two away from tapping his portfolio for income. He shared his thinking around how best to generate income and preserve capital.
Here's why your retirement asset drawdown strategy should fit your personal story and not some arbitrary rule of thumb.
Finally, Maria at Handful of Thoughts shares why her family goes against traditional personal finance advice and owns three vehicles. Hey, as long as you're spending on things you value, I say go for it.
Have a great weekend, everyone!