Weekend Reading: Back From Vacation Edition
We spent 10 days on vacation in the Okanagan Valley. The trip was fantastic – our kids loved everything, from visits to Kangaroo Creek Farm and Atlantis Waterslides, to the lazy days on the beach and in the pool, and my wife and I enjoyed several wine tours and one awesome child-free day (thanks to my mom). You can check out the pictures on my Twitter feed.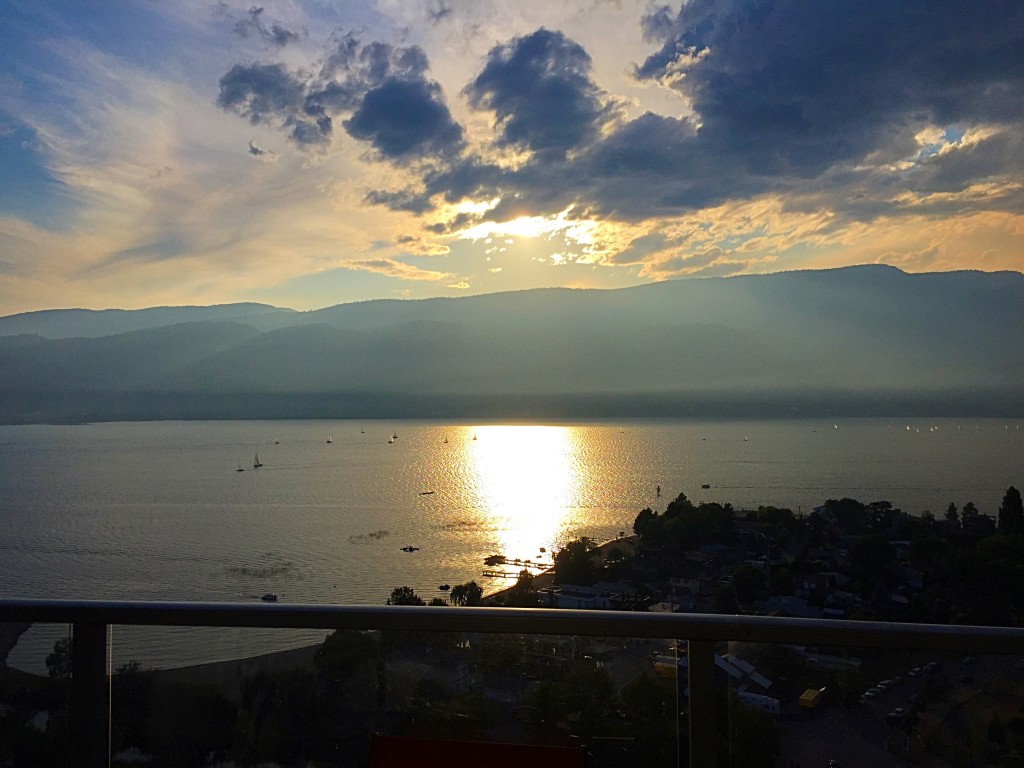 It started out a little rocky, though, because when we arrived in Kelowna we found out the condo we rented wasn't available (the rental company told us the previous tenants had completely trashed the unit) and that we had been moved to another unit in the building.
What was passed off to us as an "upgrade" due to unforeseen circumstances wasn't at all what we wanted when we booked this place six months ago. Other than being on a higher floor, everything else about the new unit was a downgrade. We went from a king to a queen bed, the kids room went from a beautiful lake view to having no windows at all, the decor went from new and modern to a beat-up frat house, and the place was dirty when we checked in.
Long story short, we weren't happy and so I asked the rental company if there was anything else they could do for us. It turns out there was nothing wrong with the original unit – another guest would be checking into it the next day and staying a week. Rather than calling to tell us about this "upgrade" in advance the company lied to us and tried to pass it off as a good deal.
We decided to stay – frankly our options were limited in the busy summer tourist season – but I wanted answers and pressed the company for some compensation for the ordeal. The finally agreed to refund us $500, which we used to help supplement our date night and wine excursions. I never found out why they moved us – maybe I'd feel a bit better if it was for the Queen or some celebrity.
Next year we'll go back to using VRBO or Airbnb to book accommodations for our summer vacation. I prefer dealing with the owner directly, rather than going through a management company.
This week's recap:
On Monday I explained how pairing a fee-only advisor with a robo-advisor can save money and set you on a path to financial prosperity.
On Wednesday Marie wrote about target-date mutual funds and if they're right for you.
And on Friday Marie shared some challenges that boomer women will face as they prepare for retirement.
Over on the Modern Advisor blog I explained the benefits of getting started early with an RESP.
RateHub shared my story about how I earned over $1500 in credit card rewards last year.
Weekend Reading:
For the past two years MoneySense Magazine has hosted a directory of fee-only planners that was widely popular in the media as the place to start searching for an independent, objective, and conflict-free financial advisor.
But MoneySense recently removed this free listing for advisors from its website and is set to replace it with a "MoneySense Approved" paid directory that will cost advisors $2,499 plus tax annually (plus a one-time application fee of $499 plus tax) to be listed.
John Ryan, who blogs at Money Time, says this move makes him more suspicious of content and information he receives from MoneySense in the future:
"A financial advisor being willing to pay $2,500 to be on a list doesn't give me any reason to want to hire him."
Rob Carrick interviewed Colin Monteith, a 43-year veteran of the investment industry, about what he looked for in a financial advisor. This article is a must-read.
Big Cajun Man reminds us all that the new enhanced UCCB is a taxable benefit – the income is taxed in the hands of the lower-income spouse.
Investors have enjoyed a six-year bull market and many feel the markets are overvalued. What should you do? Nothing, says Michael James, who plans on ignoring the noise and sticking with his plan.
Moving to things you can control – the amount you save – and how your contributions affect your rate of return.
The former chief actuary of the Employment Insurance program says the current EI system is broken, unbalanced, and failing Canadians.
Financial Uproar argues that the real reason investors need to hold bonds is to act as a cash substitute for when the stock market sells off.
Time Magazine lists 10 reasons why you're not rich yet.
Finally, the Canadian Travel Hacking blog shares the complete list of Aeroplan carriers with small or no fuel surcharges.
Have a great weekend, everyone!